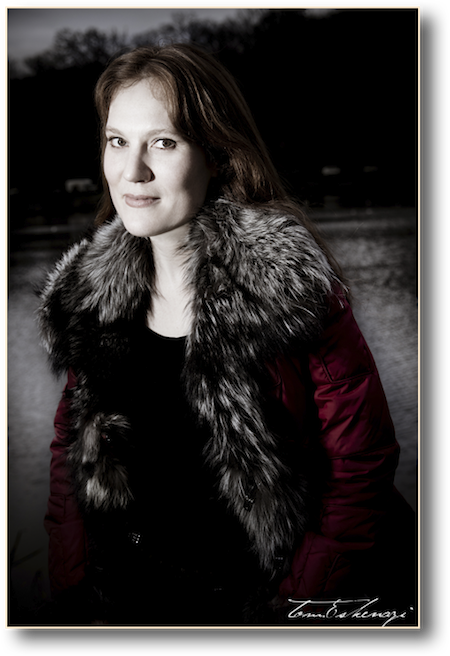 Graduated russian pianist – Academy Gnessin
Composition, lessons, accompanist and corepetitor
Veronika Kuzmina was born in 1978 in Astrachan (Russia). She graduated in the Russian Academy Gnessin (State Musical College) in 2004, and passed successfully the concert examination in 2006.
In 2005-2006, she studied in the University of Music and Performing Arts (State Music Academy), Frankfurt am Main (Germany), with Professor B. Wetz.
She was also a pupil from the following Professors: K.A. Sirotkina, I.N.Gabrielova, V.B.Nosina and V.M.Tropp. She won russian and international competitions: All-Russian Piano Competition in Volgograd (1993), international piano competition "Young talents" in Moscow (1994), international piano competition Shostakovich (1997 – Hanover, Germany). In 1995, she was awarded an international scholarship "New Names", in 1997 a scholarship of the Government of Russia, in 2005 a scholarship from DAAD.
In Russia, she played on famous concert stages, e.g. in the International House of Music, Tchaikovsky Concert Hall, in the Great Hall and Rachmaninov Hall of the Moscow Conservatory. In 1995, she participated to the project "Berlin-Paris-Moscow", and gave for this occasion concerts with international orchestras (including with the conductor M.A. Schlingensippen). In 2004, she took part to the project for the musical elite of the future, with the conductor A. Sladkovsky. She already gave concerts in Russia, Germany, France and Brazil.
From 1999 to 2009 she worked in the famous Russian Academy Gnessin (Moscow), as a piano teacher and accompanist, and the last 2 years with the label "master of Moscow" (third best accompanist of Moscow).
She speaks russian (mother tongue), fluently french and german, and a little english.
She nows lives in France and dedicates her time to the musical composition.
Veronika Kuzmina Raibaut, Rambouillet (Paris)